Board and its Committees
The company continues to implement the code of Corporate Governance during the year under reference in terms of SEBI (LODR) Regulations, 2015 as amended from time to time with Stock Exchange.
BRIEF NOTE ON COMPANY'S PHILOSOPHY
The company has always believed in good Corporate Governance, Transparency, Fair Business. Standard Corporate Practices held the company to maximize long term Shareholders value & in building a bond of trust with its employees, customers, creditors, lenders and others. The company has always remained prompt & regular in discharging its statutory obligations & duties.
The board has constituted various committees & meetings of the Board and Committees thereof have been held as frequently for proper and effective control over the affairs of the Company. All the Directors attending the Board and Committee meetings actively participate in the proceedings.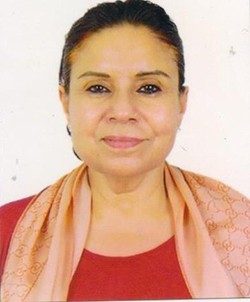 Smt. MANJOO SARDANA
Non Executive Chairperson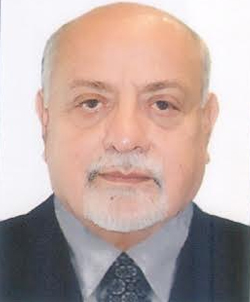 Sh. K.K SARDANA
Managing Director
Sh. M.G SHARMA
Executive Director (Fin.) & CFO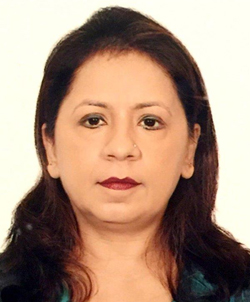 Smt. SHALINI UMESH CHABLANI
Non Executive Director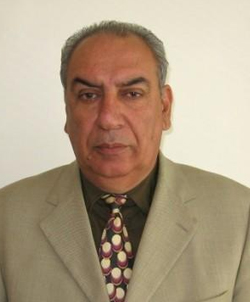 Sh. TARSEM SINGH LALLY
Independent Director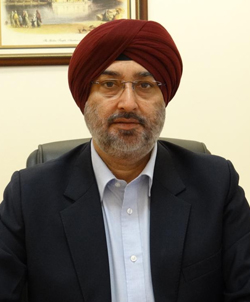 Sh. RANBIR SINGH SEEHRA
Independent Director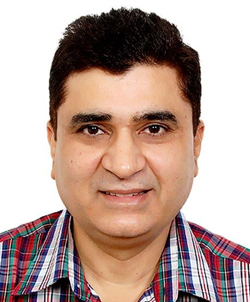 Sh. VIKAS UPPAL
Independent Director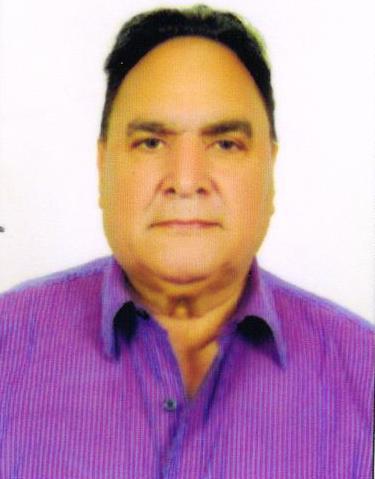 Sh. SARAVJIT SINGH HOTHI
Independent Director
Key Managerial Personnel (KMP)
(Under The Companies Act, 2013)
Sh. K.K. Sardana Managing Director
Sh. M.G. Sharma Executive Director (Fin.) & CFO
Sh. Aman Setia Vice President (Finance) & Company Secretary
Committees Of The Board
The Composition of various committees of Board of Directors are as under:
(i) Audit Committee
Sh. Ranbir Singh Seehra, Independent Director (as Chairman)
Sh. Vikas Uppal, Independent Director (as Member)
Sh. Saravjit Singh Hothi, Independent Director (as Member)
Shri M.G. Sharma, Executive Director (Fin.) & CFO (as Member)
(ii) Corporate Social Responsibility (CSR) Committee
Shri K. K. Sardana, Managing Director (as Chairman)
Sh. Vikas Uppal, Independent Director (as Member)
Sh. Saravjit Singh Hothi, Independent Director (as Member)
(iii) Stake Holders' Relationship Committee
Sh. Ranbir Singh Seehra, Independent Director (as Chairman)
Sh. Saravjit Singh Hothi, Independent Director (as Member)
Sh. K.K. Sardana, Managing Director (as Member)


(iv) Nomination & Remuneration Committee
S. Ranbir Singh Seehra, Independent Director (as Chairman)
Sh. Vikas Uppal, Independent Director (as Member)
Sh. Saravjit Singh Hothi, Independent Director (as Member)


(v) Share Transfer Committee
Sh. K.K. Sardana, Managing Director (as Chairman)
Sh. M.G. Sharma, Executive Director (Fin.) & CFO (as Member)
Sh. Aman Setia, V.P. (Fin.) & Company Secretary (as Member)
(vi) Risk Management Committee
Sh. K.K. Sardana, Managing Director (as Chairman)
Sh. M.G. Sharma, Executive Director (Fin.) & CFO (as Member)
Sh. Vikas Uppal, Independent Director (as Member)
Sh. Dhiraj Sardana, Sr. V.P. & CEO (as Member)
Sh. Bhavdeep Sardana, Sr. V.P. & CEO (as Member)